www.etias-spain.co.uk is the most up-to-date independent ETIAS (European Travel Information and Authorisation System) information and news publishing site for UK travellers going to Spain.

Get notified when ETIAS is mandatory

Start ETIAS Application online

Receive ETIAS confirmation
It wasn't easy for UK residents travelling to Spain to find the right facts about ETIAS before www.etias-spain.co.uk. Our goal was to make it the most trusted website for ETIAS news and information. We have been reporting on changes and upcoming deadlines regarding ETIAS since day one, and we are happy to say that we are now arguably the most trusted source of information
dedicated to UK travellers.Our supporting content consists of information on visa requirements and application procedures for UK citizens travelling to Spain. We are not affiliated with any government agency or the EU.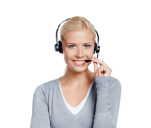 Get notified when ETIAS becomes mandatory
Check the latest news about travel requirements in Europe
Applying for ETIAS will be a simple procedure. You can view the application page on our website, where all required details are shown, such as biometric data and nationality. The only document required to apply is a valid biometric passport.
No, ETIAS will be launched in 2023. ETIAS authorisation for travel to Europe will not be mandatory until then.
Yes, you can apply for ETIAS with a criminal record, however, an additional interview may be held. Depending on the severity of your crimes, your chances of receiving an approved ETIAS may be significantly reduced.