European Travel Information and Authorization System
ETIAS requirements for UK citizens travelling to Spain
The European Travel Information and Authorisation System, or ETIAS, is a digital system that allows and tracks visitors from countries where visas are not required to enter the Schengen zone. It functions in a similar way to the system in place in the United States (ESTA).

Get notified when ETIAS is mandatory

Start ETIAS Application online

Receive ETIAS confirmation

Starting in 2023, ETIAS clearance will be required for UK citizens travelling to Spain and other Schengen nations. The EU Commission introduced ETIAS primarily to safeguard the security of visitors to and citizens of countries in the Schengen region. Documents submitted during the application procedure are cross-referenced and verified on existing databases to ensure the applicant is not a security threat. ETIAS is an electronic system that allows and tracks travellers from visa-free countries who visit the Schengen Zone. It functions in a similar way to the United States eVisa system, known as ESTA (Electronic System for Travel Authorization.
UK citizens will need ETIAS authorisation to travel to Spain and other Schengen countries from 2023. The ETIAS scheme was introduced for security reasons. Due to the growing risk of terrorism and illegal travellers worldwide, the EU wants travel to its countries to be as safe as possible. ETIAS will reduce security concerns by using information systems and data collection to keep track of eligible travellers.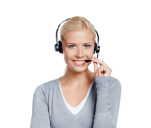 Get notified when ETIAS becomes mandatory
Check the latest news about travel requirements in Europe
Who will need an ETIAS visa waiver to travel to Spain?
ETIAS applications will be required from citizens of all non-EU countries that are exempt from needing EU visas to travel to Spain and other Schengen countries in 2023. The ETIAS will conduct a security screening on all applicants to determine whether they are permitted to travel to any Schengen zone countries. ETIAS will monitor and update visitor information from the United Kingdom and allow approved travellers to visit the EU for the next three consecutive years freely.
CITIZENS OF VISA-EXEMPT COUNTRIES
Currently, the EU has a visa-free travel agreement with 58 countries worldwide, including the United Kingdom, Australia, Canada and United States. The citizens of these countries can travel without a visa, however, from 2023 they will need an ETIAS visa waiver to enter the Schengen zone.
SHORT TERM TRAVELERS (UP TO 90 DAYS)
ETIAS can only be used for a stay of 90 consecutive days within a 180-day period. If a visitor intends to stay within one of the Schengen countries for more than 90 consecutive days, they must apply for a visa or residence permit.
Minors are not exempt from ETIAS authorisation and their application must be granted approval before visiting Schengen countries. However, the application for children should be filled out by a legal guardian or parent.
The citizens of all countries that hold a visa-free travel agreement with the EU will be required to submit ETIAS applications. The list of the countries that will travel with ETIAS permission includes the United Kingdom as it is no longer part of the EU, since Brexit. The other countries needing ETIAS to travel to Europe are provided below:
Albania

Antigua & Barbuda

Argentina

Australia

Bahamas

Barbados

Bosnia and Herzegovina

Brazil

Brunei

Canada

Chile

Colombia
Costa Rica

Dominica

El Salvador

Georgia

Granada

Guatemala

Honduras

Hong Kong

Israel

Japan

Kiribati

Macao
North Macedonia

Malaysia

Marshall Islands

Mauritius

Mexico

Micronesia

Moldova

Montenegro

New Zealand

Nicaragua

Palau

Panama
Paraguay

Peru

Saint Kitts & Nevis

Saint Lucia

Saint Vincent

Samoa

Serbia

Seychelles

Singapore

Solomon Islands

South Korea

Taiwan
Timor Leste

Tonga

Trinidad and Tobago

Tuvalu

Uruguay

Ukraine
UAE

Vanuatu

Venezuela

United Kingdom

United States
Get notified when ETIAS becomes mandatory!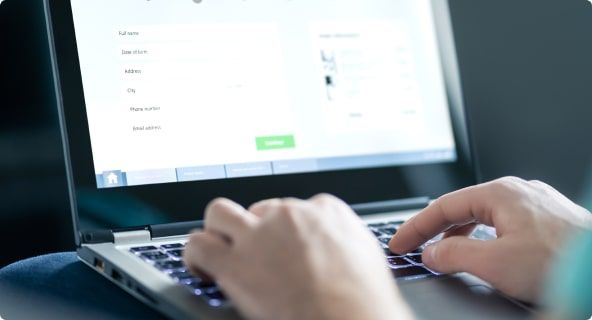 How to apply for ETIAS from the UK
The electronic application should take less than 20 minutes to complete and consists of several easy steps. The application will require data such as name, surname, maiden name, citizenship, residency address, contact details such as email and phone number, work experience, education and the destination country (or the first country of entry in Schengen zone). It will also include several background and eligibility questions for security purposes, such as the history of travel in warzones, medical history, drug use, etc. Usually, feedback is delivered within a matter of minutes. However, if something is wrong with the application, manual processing will take from 96 hours to 2 weeks. The ETIAS application will have a nominal fee, which must be paid after filling in the information. The payment can be made with a credit or debit card only. When the system detects a completed amount, the application will be processed.
Documents needed to apply for ETIAS from the UK
ETIAS does not require a lot of documentation and will only ask for a valid biometric passport at the initial stage of application. However, the system requires the following information to be displayed:
If the system detects that the provided information is insufficient, additional supporting documents may be required. A list of the required documents will be sent to the applicant at their indicated email address. In rare cases, if the supporting documentation does not prove the legitimacy, validity, or adequacy of the information, the applicant may be asked to attend an interview.