European Travel Information and Authorization System
ETIAS visa waiver for Spain
The European Travel and Information Authorisation System (ETIAS) is a way of organising more effective border control. It was created and authorised by the European Union in order to strengthen the Schengen zone's borders.

Get notified when ETIAS is mandatory

Start ETIAS Application online

Receive ETIAS confirmation
The European Travel and Information Authorisation System (ETIAS) was organised by the EU to improve the Shengen zone's border control. ETIAS is a travel authorisation system coming into force in 2023, mandatory for anyone wanting to travel to Europe from a country whose citizens do not require a visa to enter. ETIAS applies to those visa-free travellers who plan to visit Schengen countries, including Spain The system is similar to the US ESTA visa waiver, intended to make the process of travelling more straightforward, time-efficient and, most importantly, increase the security of travellers and the residents of the countries being visited.
Documents required for UK citizens travelling to Spain
As the ETIAS system is fully electronic, UK citizens and other ETIAS eligible individuals will not be required to visit any embassies or consulates in person. The only required document for the ETIAS application is a valid passport with an expiry date that is no less than three months after their arrival in Spain. If the documentation is deemed insufficient or suspicious, the applicant may be asked to submit additional documentation or attend an interview.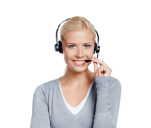 Get notified when ETIAS becomes mandatory
Check the latest news about travel requirements in Europe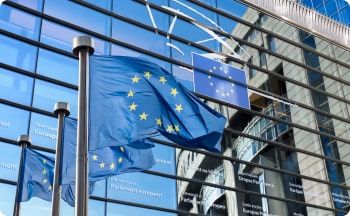 The ETIAS application will be entirely electronic, and the applicant will receive an approval or rejection response almost immediately after submitting it. The majority of applications are approved in minutes, however on rare occasions, an application may be refused, further information may be sought, or the applicant may be invited to attend an interview. If the ETIAS is approved, the eligible traveller will be entitled to visit an unlimited number of Schengen countries for 90 days within a 180-period, and the ETIAS will be valid for three years. Full current EU Schengen countries, European Free Trade Association (EFTA) members, European Microstates with Open Borders, and future Schengen members make up the Schengen zone. Please note that ETIAS cannot be transferred between passports. A new ETIAS application must be submitted if a new passport is issued or if the registered passport expires.
The documentation submitted by the applicant will be stored and used in the future to protect the borders of the countries being visited.
The application is designed to be a quick process. You will be asked basic information about yourself such as your full name, living address and date of birth, and some additional security questions regarding travel history and criminal records. The information given will be checked against various databases, and if any suspicions arise, an interview might be appointed.
Security threats in recent decades made it evident that security at the border needed to be reviewed. Spain, the UK, France and others have all been victims of terrorism in recent years, so further cross-checking of information against the databases of Interpol, Europol, SIS and other databases will work to ensure the security of the Schengen zone.
Compared to the current system that exists for visa-exempt countries, ETIAS is a much more sophisticated and advanced system that can simplify your travels to the Schengen zone. ETIAS will be mandatory for UK citizens traveling to Schengen countries from 2023.
Illegal immigration is a problem that concerns almost every single country worldwide. It is the cause of numerous political, economic and cultural problems that nations are trying to avoid, such as:
• Over-population issues
• Increased disease transmission
• Wage disparities
• Exploiting immigrants for low wages
• Salary disparities
• Educational and health problems
ETIAS is intended to help solve the problems mentioned.
Who will need ETIAS to travel to Spain?
Citizens of non-EU countries that have a visa-free travel agreement with the EU will be required to submit ETIAS applications when the system is operational in 2023. The United Kingdom is included on the list of countries that require ETIAS authorisation, as it is no longer part of the EU since Brexit, but does hold visa-free status. The other countries needing ETIAS to travel to the Shengen zone are provided below:
Albania

Antigua & Barbuda

Argentina

Australia

Bahamas

Barbados

Bosnia and Herzegovina

Brazil

Brunei

Canada

Chile

Colombia
Costa Rica

Dominica

El Salvador

Georgia

Granada

Guatemala

Honduras

Hong Kong

Israel

Japan

Kiribati

Macao
North Macedonia

Malaysia

Marshall Islands

Mauritius

Mexico

Micronesia

Moldova

Montenegro

New Zealand

Nicaragua

Palau

Panama
Paraguay

Peru

Saint Kitts & Nevis

Saint Lucia

Saint Vincent

Samoa

Serbia

Seychelles

Singapore

Solomon Islands

South Korea

Taiwan
Timor Leste

Tonga

Trinidad and Tobago

Tuvalu

Uruguay

Ukraine
UAE

Vanuatu

Venezuela

United Kingdom

United States
Get notified when ETIAS becomes mandatory!
ETIAS requirements only apply when travelling to any of the Schengen region, which includes full EU Shengen states, countries that are members of the European Free Trade Association (EFTA), European Microstates with Open Borders, and any future Shengen members. Travellers are not required to get the ETIAS travel authorisation if they plan to only visit European countries outside of the Schengen zone. A list of the countries for which UK citizens and other ETIAS eligible travellers will need ETIAS authorisation is provided below:
Austria

Belgium

Czech Republic

Denmark

Estonia

Finland

France

Germany

Greece

Hungary

Iceland

Italy

Latvia

Liechtenstein

Lithuania

Luxembourg

Malta

Netherlands

Norway

Poland

Portugal

Slovakia

Slovenia

Sweden

Spain

Switzerland
Bulgaria

Croatia

Cyprus

Romania

Monaco

San Marino

Vatican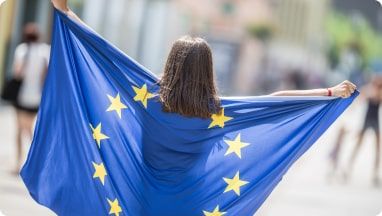 Globalization is a reality. It is a fact that frontiers must be open to all, as with Europe's Schengen Area. Visitors can freely travel within the bloc, except for a few member countries that have implemented temporary border controls once they have crossed their exterior borders.
The ETIAS National Unit of each Member State is one of the significant elements of the ETIAS visa waiver system. What is known about these units to date, and what role will they play in the future? Contribute to improving security and safety throughout the European Schengen states?
For several years, corporate travel has been the majority of international travel in Europe. As intercontinental travel becomes more efficient and cheaper, meetings for business and corporate events have become routine.
The UK resigned from the European Union on January 31, 2020. There was an 11-month transition period before the end of 2020. On the 1st of January 2021, the United Kingdom and European Union entered into a new relationship.