Planning a weekend in Valencia, Spain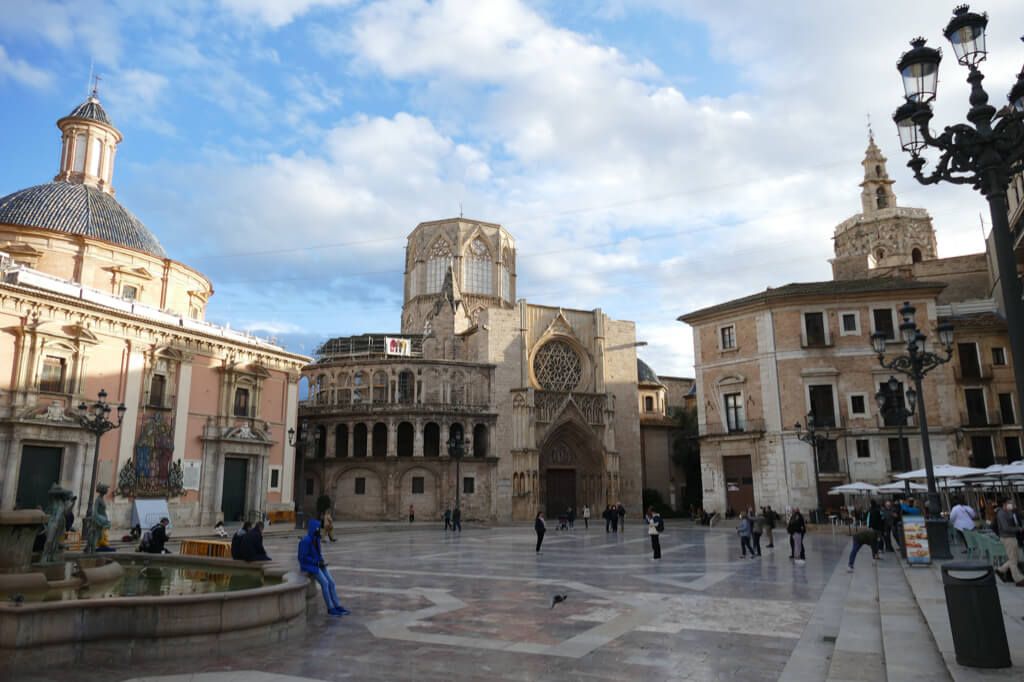 Valencia, Spain is a popular weekend destination known for its beautiful beaches, rich history, and vibrant cultural scene. Visitors can explore the city's historic old town, home to the stunning Valencia Cathedral and the iconic Mercado Central. The futuristic City of Arts and Sciences complex, with its impressive architecture and interactive exhibits, is also a must-see attraction. Additionally, Valencia is famous for its delicious cuisine, including the traditional dish paella, which originated in the region. Let's see how you can spend your perfect weekend in Valencia.
On weekends, there are plenty of events and activities to enjoy in Valencia, from festivals and concerts to art exhibitions and theater performances. In the evening, visitors can experience the city's lively nightlife, with its many bars, clubs, and music venues. And of course, with miles of sandy beaches just a short distance from the city center, there's plenty of opportunities to relax and soak up the Mediterranean sun.
3 nights in Valencia might be enough to get the joy and satisfaction of understanding what is Valencia like. This guide Valencia will have everything covered.
Perfect weekend in Valencia
If you're planning a weekend getaway to Valencia, Spain, there are plenty of activities to keep you busy. Here are the top 5 things to do in Valencia during a perfect weekend:
Food and Drinks: Valencia is famous for its cuisine, and no visit is complete without trying the city's signature dish, paella. You can find delicious variations of this rice-based dish throughout the city, but the best place to try it is at one of the many beachside restaurants overlooking the Mediterranean. Wash it down with a refreshing glass of horchata, a local drink made from tiger nuts.
Nightlife: Valencia has a lively nightlife scene, with plenty of bars, clubs, and music venues to explore. Head to the trendy Ruzafa neighborhood for a night out, where you'll find a mix of locals and tourists enjoying cocktails and dancing to the latest hits.
Arts & Entertainment: The City of Arts and Sciences is a must-see attraction in Valencia, with its impressive architecture and interactive exhibits. Additionally, the city is home to many museums and galleries, including the Museum of Fine Arts and the IVAM Contemporary Art Museum.
Shopping: Valencia has plenty of shopping options, from high-end boutiques to trendy street markets. The Central Market is a great place to browse for local produce and souvenirs, while the Colon and Aqua shopping centers offer a more upscale shopping experience.
Beaches in Valencia: With miles of sandy beaches just a short distance from the city center, you can't visit Valencia without spending some time on the coast. Malvarrosa Beach is the most popular and lively, while quieter beaches like Patacona and El Saler offer a more relaxed atmosphere.
This is how Valencia weekend itinerary might look if you decide to spend some time there.
Food and Drinks in Valencia
Valencia is a food lover's paradise, with a rich culinary heritage and plenty of delicious dishes to try. Of course, no visit to Valencia is complete without sampling the city's most famous dish, paella. This rice-based dish originated in the region and is traditionally made with chicken, rabbit, and saffron. You can find paella served at many restaurants throughout the city, but for the most authentic experience, head to one of the beachside restaurants overlooking the Mediterranean. Spend a lovely weekend in Valencia and find out more about the place.
Another must-try drink in Valencia is horchata, a refreshing local drink made from tiger nuts. This sweet and nutty drink is perfect for hot summer days and can be found at cafes throughout the city. So keep the cash on yourself while traveling throughout the city. If you're looking for something stronger, try a glass of Agua de Valencia, a potent cocktail made from orange juice, cava, gin, and vodka.
In addition to these traditional dishes, Valencia also has a thriving food scene with plenty of innovative restaurants and bars to explore. From casual tapas bars to Michelin-starred restaurants, there's something for every taste and budget in Valencia.
Nightlife in Valencia
You might have a question – What is open in Valencia on Sunday?
Valencia boasts an exciting nightlife scene, boasting plenty of bars, clubs and music venues for you to discover. The trendy Ruzafa neighborhood is a prime destination for nightlife activities; its hip bars cater to an urbane crowd while Calle del Mar offers more bohemian charm or Carmen neighborhood offers both traditional and modern bars in equal measure.
If you're into live music, consider venues such as Sala Wah Wah or Loco Club which host local and international bands and DJs. For a more sophisticated experience, visit one of the city's rooftop bars like Marina Beach Club or Ateneo Sky Bar for stunning views over the city and Mediterranean sea.
Valencia's nightlife scene offers something for everyone – just remember that Valencians like to party late! Don't be shocked if bars and clubs don't open their doors until after midnight.
It's commonly said by all the visitors that It's special to be a part of "Valencia Nightlife".
Arts & Entertainment in Valencia
Valencia boasts numerous museums, galleries and cultural institutions that make it a top destination for art and culture buffs. The City of Arts and Sciences is an unmissable attraction with its breathtaking architecture as well as interactive exhibits showcasing science, nature and technology. Weekend Valencia last minute trips are also very popular.
If you're passionate about history and art, be sure to visit Valencia Cathedral and its nearby Museum of Fine Arts for an impressive collection of paintings and sculptures from 14th to 20th centuries. Additionally, IVAM Contemporary Art Museum offers a glimpse into modern-day Spanish and international artwork.
Before visiting Valencia or any other Spanish cities, make sure to check out new travel regulations. Approved by the European Union in 2018, The European Travel and Information Authorization System ETIAS intends to pre-screen visa-exempt "Third Country" Nationals prior traveling to the EU. This will make a lot of things different when traveling to Europe.
Valencia not only boasts these major institutions, but it also has an exciting cultural scene with music festivals, theater performances and other events taking place year-round. Be sure to check the city's events calendar to find what's on during your stay!
Shopping in Valencia
Valencia boasts an array of shopping destinations, from high-end boutiques to hip street markets. A must-visit is Central Market with its vibrant stalls selling fresh produce like meats and cheeses as well as other local specialties. Plus, this market makes for great souvenirs like saffron, olive oil, and ceramics. Valencia Sunday Market is also very popular.
For a more luxurious shopping experience, visit Colon or Aqua shopping centers with international brands like Zara, Mango and H&M. El Corte Ingles department store is another popular shopping destination with its vast array of products and services.
As mentioned above, ETIAS is a travel authorization system coming into force from 2024. It is estimated that approval rate for the ETIAS application will be somewhere close to 95%. Your ETIAS authorization will be valid for three years per one passport
If you're looking for unique and handmade items, check out the artisanal shops and boutiques in the historic old town. Here you'll find everything from handcrafted to factory made. Afterwards all you got to do is to relax and spend a nice comfortable night at any of the beautiful resorts. People even take spa weekend in Valencia just to do shopping and rest.
Weekend accommodation in Valencia
Valencia offers a diverse range of accommodation to meet all budgets and preferences. From luxury hotels to budget-conscious hostels, there's something for everyone in Valencia. Let's check out some weekend accommodation in Valencia.
If you're searching for a luxurious stay, Valencia has several five-star hotels located in the city center. These establishments boast top-notch amenities like spas, rooftop pools and Michelin-starred restaurants – but at a higher cost. Mid-range hotels are also plentiful in Valencia offering comfortable rooms and standard features at more budget friendly prices.
Hostels in Valencia offer budget-friendly options for travelers on a tight budget. Many hostels provide private rooms as well as shared dorms, making them perfect for solo travelers or groups on a tight budget. Plus, many hostels feature communal spaces like kitchens and lounges where travelers can meet other budget travelers.
Considering the opportunities that this part of the world has to offer, weekend breaks in Valencia sounds to be a great plan for resting.
Airbnb is another popular option in Valencia, offering a selection of apartments and private rooms to rent. This can be ideal for travelers seeking more flexibility and privacy, as well as those wishing to save money by cooking their meals themselves.
When it comes to location, most accommodation options in Valencia are located close to or around the city center. While this may be a convenient spot for exploring all that Valencia has to offer, staying here may prove more expensive. If budgeting is an issue for you, consider staying outside of the bustling center area in one of Valencia's quieter neighborhoods for more budget-friendly lodging choices.
Conclusion
This was our weekend in Valencia a complete itinerary. Valencia is a great destination for a weekend getaway, with plenty of things to see and do for travelers of all interests and budgets. Whether you're interested in food and drink, culture and arts, or simply relaxing on the beach, Valencia has something for you. And when it comes to accommodation, the city offers a wide range of options to suit all needs and budgets, from luxurious five-star hotels to budget-friendly hostels and apartments. So why not plan your next weekend away in Valencia and discover all that this vibrant Spanish city has to offer?