What should I know before traveling to Spain from UK?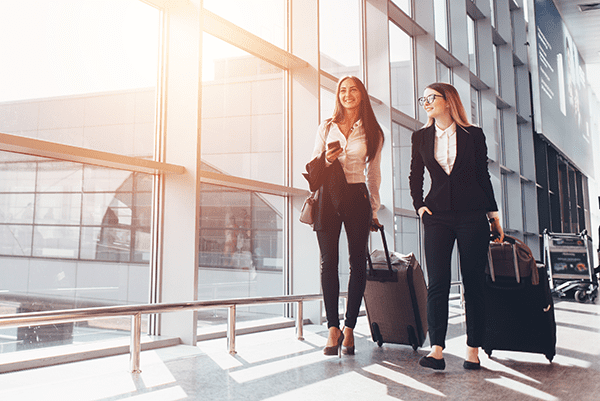 Traveling to Spain from UK? In this article, we are going to give you some essential tips that are going to be very useful for every tourist who will decide to visit Spain.
For many years, Spain has been a top tourist destination. Spain is a country that attracts people from all walks of life. It has a rich culture, history, beautiful beaches, great food, and warm weather. This post will cover everything you need before going to Spain.
It's a great idea to learn some vocabulary when traveling from Spain to UK
Although many Spaniards speak English, it's not as common as other European languages. It is worth learning some Spanish phrases before you arrive. You might ask questions like "Donde Esta?" "Where is …?")" could be very helpful when searching for an address. Locals always appreciate simple greetings (hola Buenos Dias, gracias, etc.).
Spanish isn't the only language.
Keep in mind that Spanish isn't Spain's only official tongue. Some autonomous regions have an additional language, such as Galician in Galicia, Basque in Spain, and Catalan in Catalonia, which makes Spain one of the most multilinguist countries. Although street signs may be in Spanish, most people will speak Spanish, so you don't have to learn another language.
Spaniards love to eat late.
Because Spanish meals are served late, they differ from other countries. Spaniards eat lunch between noon and 4 p.m., while the Spanish eat dinner after 9 p.m. It can be challenging to find a restaurant that is open before 2 or 3.30 p.m., depending on where you live.
The Weather in Spain is not always sunny.
Spain is known for its sun, sea, and sangria. But the country's north has lush green landscapes and can get quite rainy. Galicia in northern Spain is considered the rainy region of the country due to its heavy rainfall.
A public transport system is a good option in Spain
It is easy to travel around Spain with the extensive public transport network. There are many options for getting around Spain, including national budget airlines such as Vueling or Iberia Express, the Renfe rail network, and cheap bus lines. The metro and buses can be used to get around cities. You can also buy day- or weekly tickets.
Tap water is safe to drink
Even in large cities such as Madrid or Barcelona, tap water is safe to consume (in Madrid, it comes from the Guadarrama mountain range). So don't worry about buying expensive bottles of water to stay hydrated.
Pickpocketing can be a problem in Spain.
Pickpockets are notorious in Spain's big cities, particularly Madrid and Barcelona. They often pickpocket tourists who are walking or riding on the metro. You can take extra care of your money by wearing a money belt or ensuring that your purse is zip-secured and oriented towards your body. Be alert in crowds, and don't let it be evident that you are a tourist.
Tipping isn't that big of a deal in Spain.
Spain has a shallow tipping culture. Most Spaniards leave no tip or only a few coins. A 10% tip is acceptable for more expensive meals but is not required.
Enjoy a complimentary bite and a glass of wine with your purchase
Tapas culture in Spain means that most drinks will come with small bites to eat. This is a complimentary snack you can enjoy with your glass, and it does not cost anything.
Paella comes from Valencia.
While you might be eager to experience paella in Spain, it is essential to remember that this classic dish originates from Valencia. Some restaurants selling it elsewhere may not be authentic. If Valencia is on your list, you can try Valencia's paella or find authentic Valencian restaurants that make the dish in other parts of Spain. Another tip: Spaniards prefer paella for lunch to dinner. This gives them more time and allows them to digest the dish fully.
Shops might close during the middle of the afternoon.
If you are traveling to Spain from UK you might not be expecting shops to be closed in the middle of the afternoon. Spain has many shops and businesses that close between 1 and 4 pm. This is because most Spaniards are on a long lunch break, especially in small towns.
In big cities, you will find that supermarkets and shops of larger sizes are open. However, it is impossible to guarantee an empty shop in the middle of the afternoon. However, shops are still open late. Most shops in big cities such as Madrid or Barcelona open until 10 p.m.
Nobody needs a siesta…
The mythical Spanish siesta is rapidly disappearing. It was once common for rural workers to take a break after a hard day in the fields. With most Spaniards now working in large cities, it isn't easy to find time to take a nap at home after a long day in the fields.
Or sangria
In Spain, Sangria is primarily a tourist drink. Locals prefer tinto de verano (or summer wine), a combination of red wine and lemonade. If you wish to blend in with the locals and avoid spending too much on sangria, a Tinto Verano is the best option.
Spaniards can be snappy dressers.
Spaniards are known for their ability to look smart and care for their bodies. This is why you might see them in flip-flops and joggers all over the country. Shorts are rare in Spain, except on the beaches. This makes it easier to spot tourists in large cities.
Spaniards have opinions
Spanish people are amicable and helpful. If you're ever in trouble, don't hesitate to ask for help from a local. They are open to sharing their opinions, even if they weren't invited. It's normal for Spain to speak in a very abrupt manner. Don't be offended if you find it jarring. Who knows? Maybe you'll soon be sharing your opinions.
Regulations for traveling to Spain from UK
The ETIAS visa waiver program is currently being implemented to improve security throughout the Schengen Area. The system will screen travelers before they arrive in Europe, which allows authorities to prevent the entry of any person who is a danger to the safety and health of the general public.
ETIAS can be used for business-related activities, such as attending conferences, meetings, or other events. The card cannot be used to get into paid work in a European country. To do that, it is necessary to have a work permit issued by a particular EU country is required.
FAQ
What can I not take when traveling to Spain from UK?
The list of items that you can't take when traveling from Spain to UK includes milk, meat, and products containing them that cannot be taken into EU countries. Some exceptions are made for medical reasons. These include specific amounts of infant milk powder, infant food, or pet food.
Do you still need a passenger locator form for Spain?
To obtain your QR code and be able to board, you must sign and return your electronic form within three days, 72 hours prior to the date of arrival in Spain.
How do you tip in Spain?
In most restaurants, bars, or cafes, 5-10% is the typical rate. There is generally no standard rate, so you can choose how much you feel is appropriate. Tipping is not an obligation, despite everything.
If the service was excellent, you don't need to tip.
Which is the best time to visit Spain?
The best time to visit Spain is generally Spring (March-May) or Fall (September-November). It's also important to know when prices are the lowest and when there are fewer people. Here's a list of the best times to travel to Spain.