Can you get ETIAS for Spain with a criminal record?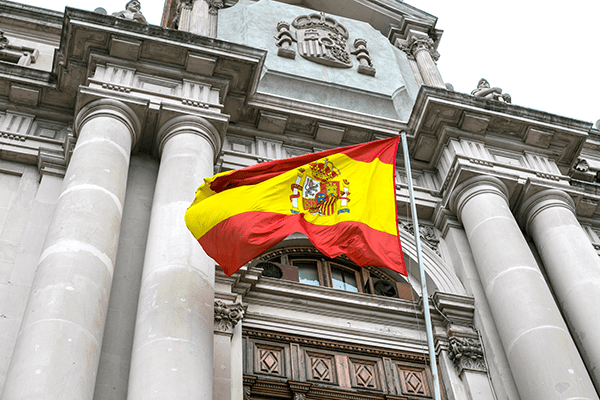 Foreigners from visa-exempt countries can enter Spain and other Schengen nations with valid passports. After ETIAS is implemented, pre-departure background checks are also required.
Below are more details about how to apply for ETIAS or travel to Spain with a criminal conviction.
ETIAS criminal record general information
Can you travel to Spain if you have a criminal record?
It all depends on:
The gravity of the crime
Where and when was the offense committed?
It is unlikely that anyone convicted of misdemeanors will be barred from entering the country. Although, anyone with a criminal history of severe or recent offenses may be subject to additional restrictions or travel bans.
Foreign visitors with a criminal record must apply for ETIAS (if applicable) or a Spanish Visa. It will depend on the outcome of their application whether they are allowed to travel to Spain.
ETIAS criminal record check
ETIAS will be implemented for Spain in May 2023, as previously stated. It will be required for visa-exempt citizens.
Before traveling to Spain, tourists and business people from the US, UK, Japan, and Australia must register online.
ETIAS will improve border security by conducting background checks on travelers who do not need to complete the visa application process.
Individuals who pose a threat to Spain or the Schengen Area can be stopped from entering Spain by pre-screening.
UK citizens who travel to Europe after Brexit will be subject to criminal record checks.
Frequently asked questions about criminal records about the ETIAS application for Spain
ETIAS is open to foreigners who meet the requirements. To apply, you will need to complete an online application. After that, the online application requires applicants to complete basic information about themselves and their passports. In addition, security questions are asked about the criminal history of the traveler.
It is vital to provide information about criminal records. Also, it is essential to give truthful information. Applications are checked against security databases. False information will be detected.
The finalization of questions regarding criminal records on the ETIAS form has not been completed. We will have more information closer to the May 2023 launch of ETIAS.
Criminal records for minor and major crimes
ETIAS denials will not be granted for minor criminal convictions. Therefore, tourists with a criminal history of a minor offense can apply for ETIAS. In many cases, they will be granted visa waivers.
Spanish authorities are worried about terrorists and other serious offenses. It is unlikely that people who have been convicted for crimes such as terrorism or murder will be allowed visa-free entry through ETIAS.
Also, applicants must declare if they were previously deported from an EU or Schengen country.
It is essential to provide details about the crime, such as its location and time.
ETIAS and criminal records databases
The European Criminal Records Information System (ECRIS-TCN) is the most important for criminal record checks.
Soon, ECRIS-TCN should be available. This database will contain information on third-country citizens with criminal records in Europe. Therefore, Spanish authorities can quickly identify third-world citizens with criminal convictions using the new system.
ETIAS also conducts criminal record checks in other ways:
Information stored in these databases will be the primary source for severe security issues identification:
Schengen Information System (SIS)
Data from Europol and Interpol
Visa Information System
A watchlist will also be maintained by ETIAS, which contains the names of UN war crimes and anyone else who is likely to commit terrorist offenses or other serious crimes.
Before making a decision, ETIAS units in Spain will manually review the application if there is a hit in one of these systems.
Persons denied ETIAS due to criminal convictions can be able to travel to Spain without a visa. The Spanish Embassy is the place to apply for tickets.
Criminal record following ETIAS approval
ETIAS Visa Waiver is valid for three years and is usable for multiple trips to Spain or other countries in the Schengen Area.
The permit can be revoked if the ETIAS is approved and new information is available.
The visa waiver could be canceled if a new alert is sent to the ETIAS security system. The permit will no longer be valid for visa-free travel to Spain.
Spain border checks upon entry
ETIAS must enter Spain or any other country in the Schengen area without a visa. Most travelers can cross the border without problems if they have a valid passport and a waiver approved for access.
ETIAS is not a guarantee of entry. Border officials will make the final decision about whether or not to allow third-country nationals to enter Spain.
ETIAS Spain is valid throughout the Schengen Area. ETIAS holders who cross the Schengen border are usually not subject to additional border checks.