ETIAS Becoming Part of the EU Intelligence Agency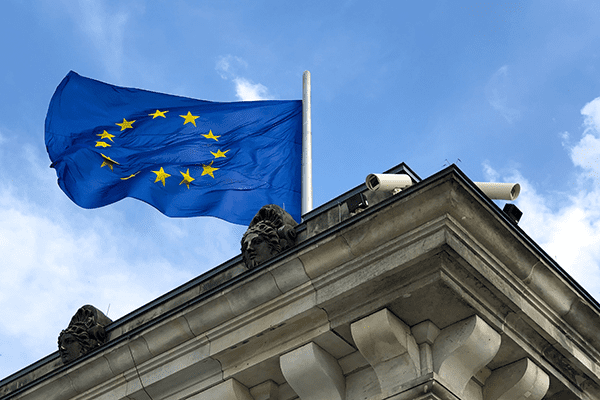 It is declared that ETIAS may be used as a component of an EU Intelligence Agency that would aid members of the European Union in determining risks concerning terrorism. One of the ways ETIAS can accomplish this goal is to pre-screen all applicants against existing databases. This is to check the applicant's past criminal record and history, whether or not they have been involved in such activities.  That is true especially given the increased frequency of attacks in recent years.
What is the EU Intelligence Agency?
Alongside the Schengen Information System, the Visa Information System, the EU entry-exit system (EES), and the European Criminal Records and Information System, ETIAS is being examined by the host agency for databases the EU-Lisa system as a possibility to be integrated into the standard EU Intelligence Agency.
The concept of a single EU Intelligence Agency and the idea of combining the existing EU-wide resources is a response to numerous European politicians' concerns about security threats. Especially after the recent terrorist attacks, ETIAS is a possible alternative to creating a brand-new agency, which could be problematic due to the insular nature of intelligence agencies and the multitude of legislative and political issues.
This proposal would permit various European authorities to access citizens' and travelers' biometric and identifiable data. A click of an electronic button would prompt the service to search multiple databases simultaneously. The idea is to use the information available by ETIAS in conjunction with other information systems to guarantee greater security by double-checking all of the documentation admitted by the applicant.
What is the use of ETIAS for the EU?
The ETIAS visa waiver program allows citizens from visa-exempt countries to apply swiftly and quickly online for a permit to travel to one of the Schengen region countries.
The procedure for obtaining an ETIAS permit is easy to complete and will take about 10 minutes. The process is simplified compared to getting a visa for travel. It will enable EU authorities to check applicants to cross Europe's Schengen region. ETIAS will further help Europe increase security and expedite border control as travelers leave and enter the EU.
ETIAS intends only to collect personal data like name, birth date and residency, and information about travel documents and pose a few basic security questions based on health information and travel records. The EU is not planning to use biometrics like fingerprints or eye scans as part of the ETIAS application process. Hence if the EU made plans to create a familiar Intelligence Agency to go ahead, ETIAS would only be utilized to provide travel information.
About European Criminal Records and Information System
According to the plan's supporters, adding the personal information and information from the ETIAS central database would give a newly formed EU Intelligence Agency more details about visiting non-EU citizens and increase security. Currently, EU-Lisa is exploring the possibility of giving access to ETIAS. This agency hosts the ETIAS stored data.
Additional Information about ETIAS and EU
While there are multiple security and intelligence units of law enforcement within the European Union, none of them have the overall power to enforce the laws across Europe. Although people think that the EU Intelligence and Situation Centre, EU INTCEN, is European Union's central intelligence gathering organization, it is not an intelligence agency. It works closely with Europol in matters of European security.
There is no one authority that is responsible for European security. This means that there will be delays, missed warning signs, and mistakes. The best way to make sure Europe is safe from terrorist attacks would be to pool the resources of the different EU intelligence agencies.
FAQ
When will ETIAS be implemented?
According to official EU sources, ETIAS will be operational in late 2023. Visitors to the European Union who are not citizens of Visa-Free Countries will soon have to register online to travel to Europe.
Does the EU need ETIAS?
ETIAS is only applicable to nationals of Schengen Area countries and territories that are visa-free. Nationals of EU member states or those from Schengen Area countries do not require ETIAS Authorisation.
Will ETIAS replace Schengen's visa?
You will not need an ETIAS with your Schengen Visa. However, you still must have a Schengen visa for your travel.
How long will ETIAS last?
It will last for three years.
Will UK citizens need ETIAS?
ETIAS will be available to British citizens when it launches in November 2023. According to the EU, UK citizens will be able to enter Europe without a visa for short periods after Brexit, but the ETIAS visa waiver is necessary.
Can you get an ETIAS with a criminal record?
ETIAS denial is unlikely to occur for minor criminal convictions. Tourists with a criminal history of a minor crime can apply for ETIAS. In many cases, they will get visa waivers without a problem.