What World Border Security Congress had to say about ETIAS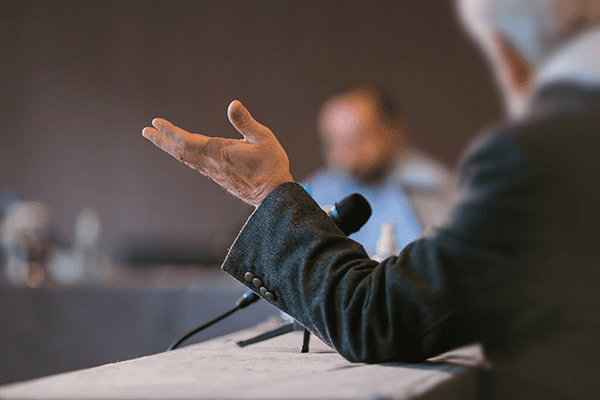 Technological advancements have gone beyond the scope of the human eye to keep track of everything that is being developed on a daily basis, which can help address and prevent threats, such as the migration of people with a criminal background. ETIAS was one such innovation demonstrated at the World Border Security Congress.
In 2016, the European Commission proposed the creation of the European Travel Information and Authorization System. It is designed to increase security in the EU by strengthening border security checks for visa-less travelers visiting the Schengen Area.
European Security and WBSC
Border security is one of the main issues for ETIAS. A multi-jurisdictional international congress is a place for decision-makers and policy-makers in the security and border protection industries. This annual conference explores the global problems countries face in protecting their borders and those of neighboring nations.
Frans Timmermans, the First Vice-President, stated that "Securing our borders is our top priority." ETIAS will fill the information gap by cross-checking information from exempt visa applicants against all of our systems. The future ETIAS will also be simple, fast, inexpensive, and highly effective.
ETIAS and European Security
ETIAS will use modern IT systems to support the campaign to ensure safe and secure travel in the Schengen Area.
To prescreen Travelers heading toward Europe, the European system will collect information about all citizens of visa-free countries who travel to the European Union. This will enable advanced security and migration checks and speed up border screening upon arrival at Schengen.
A Visa waiver for Europe will improve the efficiency of the EU's management of its external borders and internal security. This will, in turn, help to fight terrorism.
Experts in the industry also discussed how biometrics could be used to comply with privacy and data protection laws. It is still being debated how PNR and API data can be combined to fight terrorism and other serious crimes.
ETIAS raised concerns about how visa waivers will make travel accessible to bona fide citizens using modern technology. Furthermore, how can they be integrated with Trusted Traveler Programs or other data sources to accelerate the travel process?
Travelers from visa-exempt countries may enter Schengen up to 2023 by simply presenting their passports at arrival. These visitors must apply for an ETIAS visa waiver three business days before departure, starting in late 2023.
Travel authorizations will be required for all visitors from countries with liberalized visas. They allow them to enter 26 Schengen member nations temporarily. By filling out a simple application that takes no more than 10 minutes, you will be able to travel to the Schengen countries for up to 90 days. As long as you have ETIAS, you can travel to these countries multiple times, as long as it is during the time period mentioned above. Eligible citizens can apply online for the ETIAS program.
FAQ
Is ETIAS operational?
According to official EU sources, ETIAS is expected to be operational by the end of 2023. Visitors to the European Union who are not citizens of the EU will soon be required to register online in order to travel to Europe.
Is ETIAS delayed?
ETIAS implementation has been delayed several times due to COVID-19. This latest revision of the timeline will ensure interoperability between ETIAS components, such as the Entry-Exit System. EES will be operational by May 2023.
Can you apply for an ETIAS now?
You cannot apply for an ETIAS visa waiver at the moment. The online system will be available by November 2023. As a result, citizens of countries that do not require visas must register with ETIAS in order to travel to the Schengen Area of Europe.
What happens if you overstay 90 days in Europe?
Non-EU citizens who stay in the Schengen region for more than 90 days without a residence permit, long-stay visa, or residence permit are illegally present. As a result, it could result in a reentry ban to the Schengen zone.