Where to go in Spain for family holidays?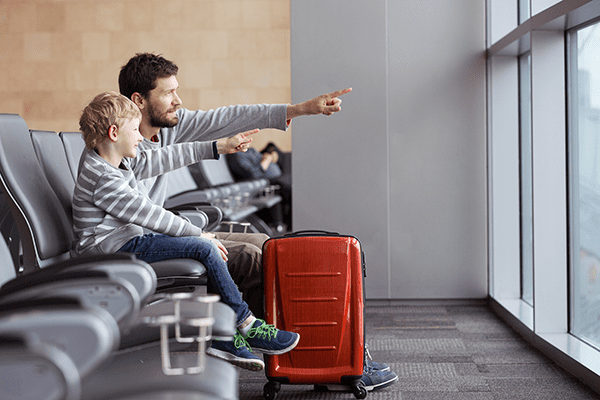 Are you wondering about where to go in Spain for the best family holidays? This article will help you decide between the most popular destinations for tourists in Spain.
Spain is a fascinating destination in Europe, known for its rich culture, vibrant cuisine, historical cities, and bustling festivals all year. There's always the question, "What are Spain's best places to visit?"
Do you want to visit this beautiful country? Check out this carefully curated list of the Spanish cities to visit in 2022. This guide will help you find the perfect getaway, whether you are looking for a great dining experience with tapas or a chance to see breathtaking flamenco dance performances.
We have the scoop on Spain's best cities and hidden gems and what to do in them all. Take a look at the list below to find your favorite!
Why visit Spain
Spain is a country that is rich in culture and diversity. This is precisely why Spain is a popular destination for European travelers. Spain's top cities, Madrid, Barcelona, and Seville, enjoy sunny weather year-round. They also boast a variety of cultural attractions, incredible tapas, restaurants, and other Instagrammable spots.
Spain has 48 Unesco World Heritage Sites, which many people don't know. For example, the beautiful Old City of Salamanca was designated UNESCO World Heritage Site.
Spain has many destinations that are appealing to all kinds of travelers. You will enjoy a wonderful time in Barcelona and Bilbao if you are a lover of architecture and culture.
You might love to go to the beach and plan a trip to the Balearic Islands. These islands are home to many beautiful beaches. Madrid is Spain's biggest city and one of the most vibrant cities.
Do you like the cold? You can enjoy the cold weather in the Sierra Nevada and the Basque Country.
One thing is sure: Spain has some of the most beautiful cities in the world. There is a lot to do in Spain. It's easy to find the best cities in Spain by doing some research.
Where to go in Spain
Tenerife, Canary Islands
Tenerife offers a beautiful location for family holidays in Spain, with a pleasant climate throughout the year and attractive attractions for all ages.
Visit Volcano el Teide, The Senses Trail, or Wind Cave if you have adventurous family members. You'll make lasting family memories. There are many beautiful beaches in Tenerife for kids who love water. Aqualand is a great place for adrenaline junkies. For relaxation, head to the Lago Martianez swimming pool complex.
Benalmadena, Costa del Sol
Benalmadena is an ideal destination for families, with an animal park and many beaches. There are also several gastronomic options for children.
Calella de Palafrugell, Costa Brava
There are many beautiful places to visit in Costa Brava, including wild beaches and charming corners. Every year, thousands flock to this beautiful place. It is peaceful and quiet, with white-washed homes scattered over the Calella de Palafrugell beaches.
The Camino de Ronda is a great way to bring your children along on an active day. The trail runs along Costa Brava. It was initially created to protect the coast from pirate attacks and monitor the sea. You can visit many beautiful towns from your Calella de Palafrugell holiday rental. For example, you could spend the day in Pals, a Medieval village.
Costa Blanca, Moraira
Moraira is the ideal place to spend a relaxing holiday in Costa Blanca with your family. This is the perfect place to relax, spend time with your family, eat on the promenade, or stay home with direct access to the ocean.
The stunning views of the turquoise bays and the tranquil atmosphere of Moraira make it a great place to relax. You can also explore the many beaches that aren't too crowded in Moraira. Moraira is close to Calpe, Altea, and Benidorm. These towns are great for day trips with your family.
Salou, Costa Dorada
Salou is a great place to spend a family vacation. It has long, golden beaches and a variety of entertainment options. These attributes helped Salou to be deemed a family-friendly city in Spain.
Your children will love spending hours at the beach with the crystal clear water of Salou's best beaches. Staying in Salou for a holiday rental is a great way to spend a few days exploring the Camino de Ronda trails, Bosc Aventura rope park, and Port Aventura.
San Sebastián
For those who love to relax on the beaches and take in breathtaking views of the ocean, San Sebastian is a famous Spanish city. This charming city is nestled right in the Bay of Biscay. It is well-known for its luxurious resort hotels and other vacation options.
The northern coast of San Sebastian has a green year with a rainy winter and a hot, sunny summer. The city has many upscale shops and restaurants that offer "pinchos," as well as the opportunity to enjoy panoramic views of the entire city and La Concha Beach.
This beach city is the ideal destination for those who want a more relaxed vacation.
New travel regulations in Spain
Foreign residents living in European countries may be affected by the new visa waiver regulations for ETIAS (Electronic Travel Information and Authorization System). Citizens of 60 countries will be required to apply for an ETIAS travel permit for Europe. ETIAS will take effect in 2023.
There will be new visa regulations when the ETIAS visa waiver goes into effect in 2023. ETIAS will not affect all citizens worldwide, but 60 countries will require an ETIAS to enter the Schengen Zone. New regulations will provide travel authorization to those who don't usually require a visa to enter Europe. Before traveling to Europe, travelers will need to apply for an ETIAS.
Only those not required to have a visa to travel to any Schengen country will be eligible for the new ETIAS system. Many people need a Schengen visa to travel within the Schengen Zone. ETIAS is unnecessary for those who need access to travel to Europe.
Family Holidays with Kids – What to Do and How to Prepare
Whenever you are traveling with children, it is essential to prepare in advance. There are countless ways of making sure that your children are safe, and below, we have mentioned a couple of them.
Tips during the flight
Children love planes and want to be pilots. However, they can get hurt when the pressure changes during takeoff and landing. After you've gone through security, remember to bring empty water bottles to refill. Children should drink water for at least 30 to 45 minutes before taking off. To help ease the pressure, parents may buy lollipops for their older children.
If you're looking for long-haul flights, night or later flights are better options. Children will be more tired and likely to go to bed earlier than adults. A flight early in the morning may also be an option, as fewer people are generally flying, and flights are less likely delayed.
When traveling with children, hand luggage is essential. Even if your beloved suitcase has been around for many years, you might consider getting a more convenient backpack to carry your stuff.
You can give your child a small treat on the flight. This will keep them busy for a while. For older children, gifts work well. A new book or diary that they can keep track of their adventures might help them get through a boring flight.
General tips
You can track your child's movements with a GPS device. This will allow you to be more confident in case your child disappears before you see it. You can also buy a wristband for your child with your phone number so they don't get lost at an airport or other travel destination.
While beach holidays are often preferred for families, some children don't like the sand. The whole experience at the beach can be overwhelming for young children. Many holiday villas in Spain offer private pools for those who want to be more relaxed while allowing their children to splash around in the ocean.
You can't make your holiday enjoyable by cramming in too much sightseeing. While it is tempting to try to squeeze everything in, enjoy the moment. Holidays are meant to relieve the stress of daily life. Allow yourself to take your time and plan excursions for days you don't have.
If your children have sensitive palates, visiting local restaurants can be a disaster. Staying in Spain's self-catering accommodation can help you avoid stress and make it easy to shop at the supermarket. Spanish destinations are used to accommodate young children.
It is essential to be mindful of when you return from holiday. Give yourself and your children some time to adjust to the new routine. You don't want them to have to go to school the next day. This will give you time to take care of your responsibilities but not as much pressure.
FAQ
What is the nicest part of Spain to visit?
There are a lot of nice places to see in Spain. Here are some of the best ones Barcelona, Seville, Madrid, Granada, Mallorca, Bilbao, Ibiza, and the Canary Islands.
What is the best area to stay in Spain?
Madrid is the overall best place to Stay in Spain; Costa Brava is the best place to stay in Spain for families; Seville is the best place to stay in Spain for couples; Barcelona is the coolest place to stay in Spain, and Marbella is where to stay in Spain on a budget.
Which part of Spain has the nicest beaches?
The Canary Islands, Balearic Islands, and Costa del Sol are known for having some of Spain's best beaches.
Where should I go to Spain for a week?
You can spend a week in Spain and experience the top cities of Spain: Barcelona, Madrid, and Seville. You can also explore a different region, such as the Basque Country's legendary cuisine, the Mediterranean beaches, and Madrid's unique culture.